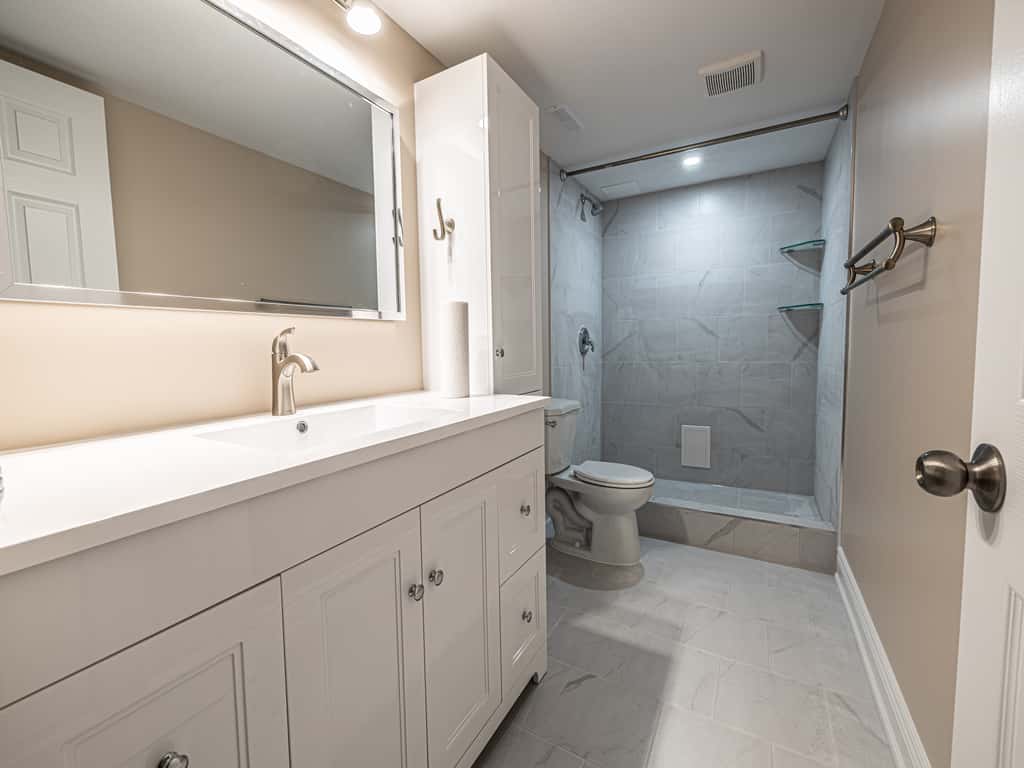 Your bathroom is a peculiar part of your home. That one spot where you can settle down and relax; rejuvenate and refresh your cells and mind, the perfect oasis. This is why every fixture, color, and equipment of the space should be picked out carefully to fit your preference, create an inviting presence, and possess pleasant texture and colors. That's why bathroom renovation in Toronto has taken a deep dive into an open and inviting bathroom style, featuring intricate tiling, glass enclosures, futuristic or modernized fixtures, and fittings.
With us, you select how comfy and futuristic you want your bathroom to be. Our goal is to create a warm and inviting restroom that you can't wait to showcase to your friends and loved ones. To do that, we provide you with exceptional recommendations and remodelling. Thanks to our proven process, straightforward handling, top quality materials alongside passion and dedication, we give you the best in no time at all.
Stages:
During your consultation, our team of experts will learn about your expectations and ideas for the bathroom renovation and its finishing. Base on that, we will come up with various design and finishing options taking into account building requirements, floor plans, and zoning.
Your time is important to us. Hence, once we have finalized the plans and options with you, our designated team will begin the works for a permit and license to ensure everything runs smoothly. We will also finalize with vendors and manufacturers to accurately map out the renovation timeline.
We will provide you with a comprehensive budget. Our report will include cost for design, permit, materials, engineering, and labor. Alongside this, we will also recommend alternative materials and options of a prime standard with less cost to further reduce your budget.
To avoid leaving you dissatisfied, we will inform you ahead of any construction stage. This way, we ensure that you have enough time to consider any alterations or additions you might need. However, changes that affect materials and labor could lead to additional costs.
Bathroom renovation include:
-Demolition
-Plumbing
-Re-framing
-Tilling
-Paint
-Millwork
-Cabinet and toilel installation
-Glass shower door
Your next project is one click away.