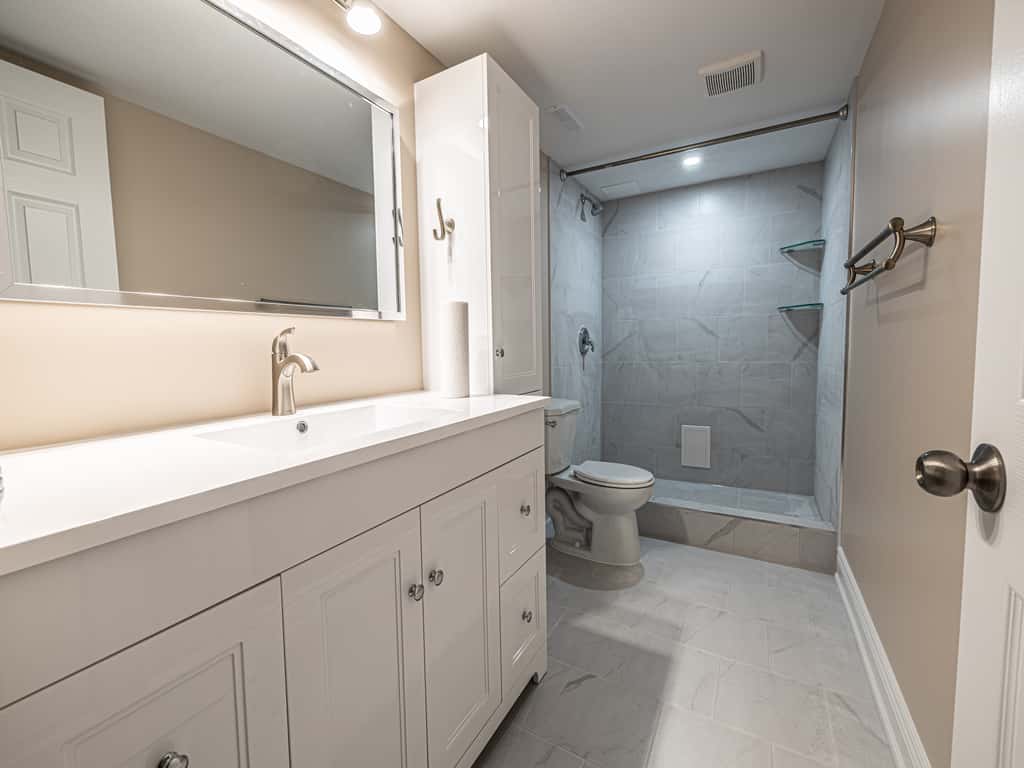 Some homeowners abandon their basements until they either have to due to leakage, damages, or the need for more spaces. Here in Toronto, many homes result in DIY renovations and patching, which often doesn't fix the problem or run with the theme and detail of the rest of the home. That's why seeking out professional basement renovation in Toronto is vital. Your home can easily gain more functional living space you can use for an extra bedroom, bathroom, workspace, workout center, and more with a professional involved.
Rotari Construction Inc provides peak basement renovation in Toronto to its customers. We run a custom-made professional service that is focused on not just making your basement safe but fit your lifestyle. Whether you are trying to make it easier to use for storage purposes or looking to repurpose as a secondary suite, we have you covered. Our smooth and straightforward process, experienced staff, passion, and commitment allow us to do more than our best for you.
Stages:
During your consultation, our team of experts will learn about your expectations and ideas for the basement renovation and its finishing. Base on that, we will come up with various design and finishing options taking into account building requirements, floor plans, and zoning.
Your time is important to us. Hence, once we have finalized the plans and options with you, our designated team will begin the works for a permit and license to ensure everything runs smoothly. We will also finalize with vendors and manufacturers to accurately map out the renovation timeline.
We will provide you with a comprehensive budget. Our report will include cost for design, permit, materials, engineering, and labor. Alongside this, we will also recommend alternative materials and options of a prime standard with less cost to further reduce your budget.
To avoid leaving you dissatisfied, we will inform you ahead of any construction stage. This way, we ensure that you have enough time to consider any alterations or additions you might need. However, changes that affect materials and labor could lead to additional costs.
Basement renovation include:
-Framing
-Electrical
-Plumbing
-Drywalling and plastering
-Flooring
-Millwork
-Painting
-Kitchen cabinetry
Your next project is one click away.